I often run into people who are searching to find and fulfill their real purpose in life. I feel fortunate that I've found my true callings in life and know why I'm here and what to do.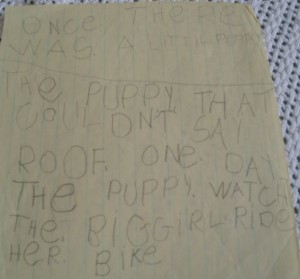 Often as children we're very in tune with our passions, but as we get older we get bogged down with responsibilities and forget what used to make us tick. When I teach a community education class called, "How to Discover Your True Passions in Life: What I Learned from My Journey with 8 State Hurricane Kate", I encourage people to set aside quiet time to reflect on the following questions, to help get back in touch with their true passions. Please comment below to let me know how these questions worked for you.
Questions to Ask Yourself:
What did I love to do most when I was a kid?
Do I still spend time doing that? Do I miss doing that?
How could I create time to spend on that activity now?
Have I had a strong urge or calling that I've been ignoring or resisting?
What would happen if I stopped resisting that calling?
What part of myself do I miss or want to develop more?
What opportunities do the people and animals in my life present?
How can I better follow my intuition and listen to my inner voice?
What is holding me back?
Posted on April 25th, 2010 Filed under: General