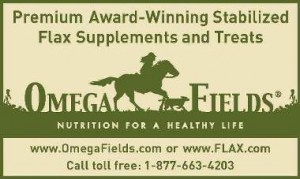 Newton, WI, December 28, 2010 – Omega Fields® announced today that Jenny Pavlovic, well-known writer and canine rescuer, is their newest spokesperson.  The author of two books with a third in the making, Jenny will represent and promote Omega Fields and its premium line of flaxseed-based, nutritional, canine supplements at book signings and other speaking engagements.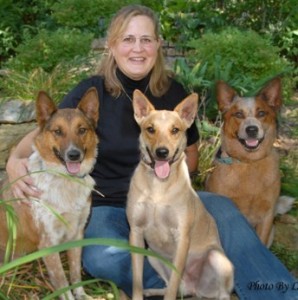 Jenny, Chase, Cayenne, and Bandit (photo by L.S. Originals, Fridley, Minnesota)
Pavlovic is a biomedical engineer by vocation, and an animal lover/ rescuer and writer by avocation.  Having always been concerned with the plight of abused and neglected animals, Jenny's 2005 experience with animal rescue in Hurricane Katrina-ravaged Louisiana dramatically changed her life.  One saved dog, who she named Kate, was particularly instrumental in this metamorphosis and became the subject of her first book, the award-winning 8 State Hurricane Kate: The Journey and Legacy of a Katrina Cattle Dog.
The experience of trying to find Kate's owners connected Pavlovic with caring people from all over the world.  She wrote her second book, the Not Without My Dog Resource & Record Book – the book she wanted for her own dogs – based on all that she learned since Hurricane Katrina.  Jenny uses her books and appearances, a website (www.8StateKate.net), blog, and other social networking initiatives, to complete her mission of raising awareness for animals in need.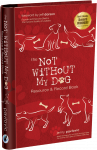 Pavlovic's associations include the 8 State Kate Fund, 8 State Kate Press, Australian Cattle Dog Club of America, Braveheart Rescue, Inc, and Noah's Wish.  A portion of her book proceeds go the 8 State Kate Fund, which helps support animal rescue efforts around the country.  She lives in Minnesota with her three dogs:  Bandit, an Australian Cattle Dog; Chase, an Australian Cattle Dog/Collie mix; and Cayenne, an Australian Cattle Dog/Carolina Dog mix.  When not engaged in her writing or rescue activities, bioengineering profession, or teaching engineering at a Minnesota university, Pavlovic and her dogs compete in obedience, herding, versatility and other dog performance events.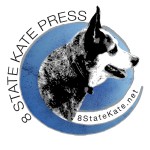 Whether getting her dogs ready for competition or providing physical and mental rehabilitation to rescued dogs, she has learned to depend on Omega Canine Shine® nutritional supplement and Omega Nuggets treats from Omega Fields.
"Barbara O'Brien (another Omega Fields' spokesperson) introduced me to Canine Shine and I've been very impressed with how much it has helped my dogs," Jenny stated.  "People even comment on how soft their coats are!  Although all three dogs were on high-quality grain-free food already, they benefit from the extra nutrition provided by Canine Shine."
Omega Canine Shine is made from stabilized, fortified, ground whole flaxseed and natural ingredients that taste great, maintain healthy skin and shiny, soft coats.  It's loaded with Omega-3 Essential Fatty Acids to help maintain health and performance of dogs in all life stages.  High energy levels, lean muscles, strong bones and replacement of necessary nutrients lost in exercise are just some of the benefits of Omega Canine Shine.  Pavlovic is also grateful for the fact that its powerful nutrients are locked in and guaranteed stable for at least twelve months.
About Omega Fields
Omega Fields® provides premium, nutritional products, made from human-grade, non-GMO, stabilized ground flaxseed, rich in fiber and antioxidants, and containing the optimum ratio of the full spectrum of omega fatty acids for equine, canine, poultry and human nutrition.  Omega Fields® and its parent company, ENRECO®, Inc. have been innovators and market leaders for over twenty years, being the first in the industry to manufacture premium, Omega-3-rich, human food-grade, flax based products for animal and human consumption.  ENRECO® was also a pioneer in developing ground flaxseed stabilization technology for long product shelf lives.
Omega Fields® is recognized as a minority owned business.  Its mission is to offer the finest quality, most nutritious products at fair prices, and to provide outstanding customer service.  We want our customers to have exceptional experiences with our products, our staff, our websites and our retailers.
For further information, contact Patrick Young, Omega Fields Director of Communications, toll free at 1-800-962-9536 or 920-550-4061, ext. 118, email [email protected], or visit www.OmegaFields.com or www.OmegaFieldsHealth.com, or www.FLAX.com.
#####
Posted on January 1st, 2011 Filed under: Events, General, News, We Recommend