Last weekend I attended Noah's Wish volunteer training in Iowa. Noah's Wish (http://www.noahswish.info/) is "a unique animal welfare organization dedicated exclusively to rescuing and sheltering animals in disasters, throughout the U.S. and Canada." Their mission is "to save animals during disasters with our rescue and recovery services and to mitigate the impact of disasters on animals through our educational outreach programs." I attended Noah's Wish training in Wisconsin in 2006 because I wanted to learn from an organization that had done an outstanding job during Katrina. Noah's Wish received some bad press in 2007 and I was glad to see that the core group is going strong and as dedicated as ever after founder Terri Crisp left the organization.
We learned about recordkeeping, first aid, two-way radios, grief (and I realized I still carry a lot of grief from Katrina), decontamination, and many more relevant topics. We got to work with chickens, ducks, and horses. I think it was the first time in my life that I've held a duck. She was very sweet and settled in right next to my heart while I held her close.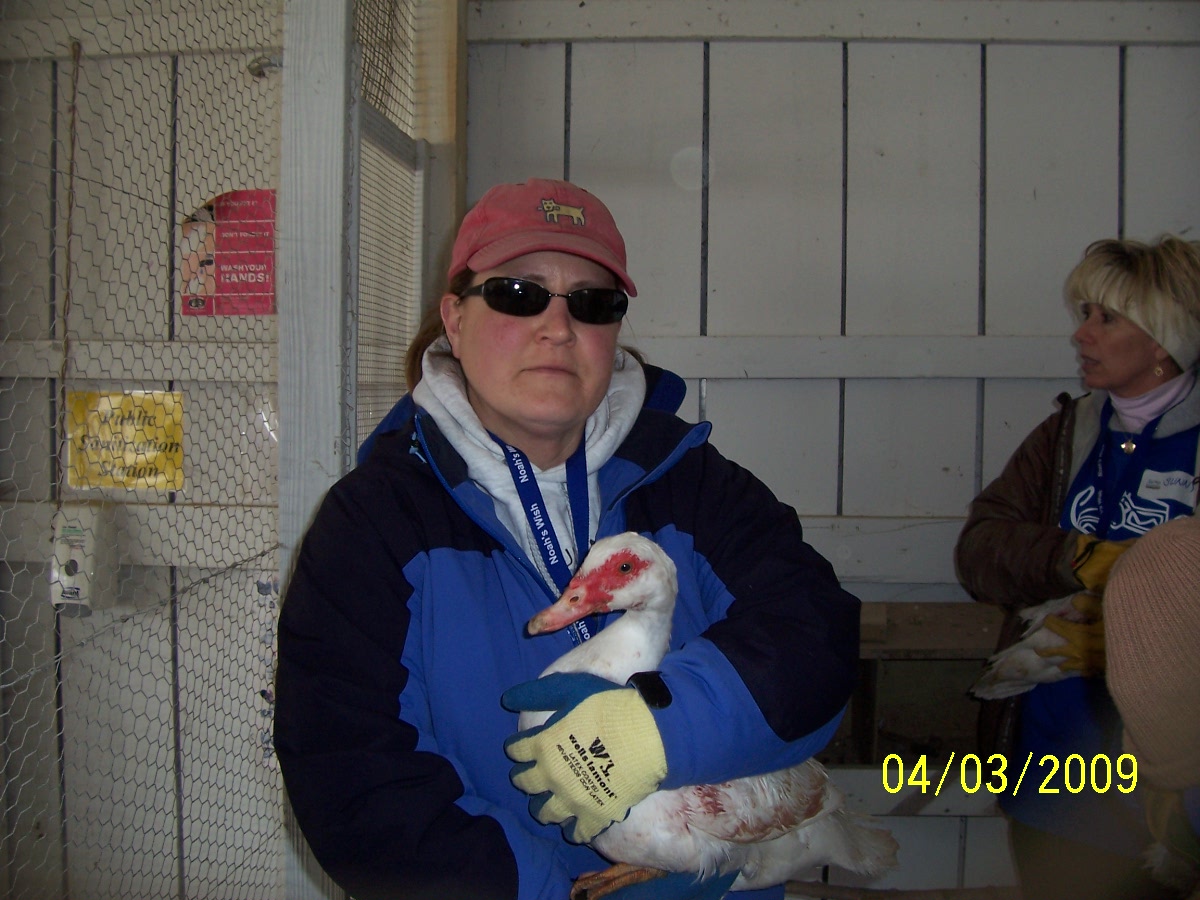 The dedicated people of Noah's Wish have plenty of volunteer disaster response experience. Some also work in related jobs, like EMT, vet tech, dog walker, animal cruelty prosecutor, investigator for a coroner's office, and law enforcement. They are knowledgeable and compassionate people. I encourage you to consider Noah's Wish training, even if only to be better trained for disasters that may occur in your own home town. After I took the training in 2006, I stocked a first aid kit. Three weeks later, I needed the Benadryl from that kit when Kate had an allergic reaction at 2:00 in the morning. So you never know how you and your pets might benefit from the training, as well as your community.
J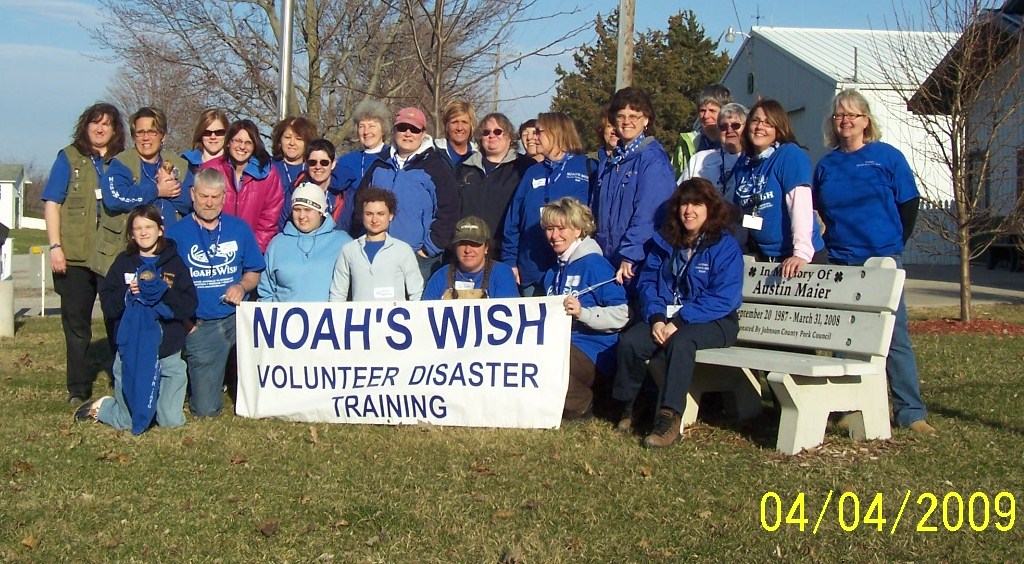 Posted on April 11th, 2009 Filed under: General, News, We Recommend